A new day, and a new state – we're driving north today through Colorado and Wyoming and on to South Dakota.
It's a long one too; we'll have driven about 389 miles before we get to go to bed. Time to tighten those lugnuts.
It's six and a half hours until we get to our first destination today, so we'll have to avoid any roadside attractions en route so we can get the most out of our day.
First up:
I think it's safe to say that there's not many American sights that are as iconic as Mount Rushmore.
The first time I ever saw it was probably in Superman II (even if they modified a bit).
Fun fact: the original plan was to show the Presidents from the waist-up. I don't know whether that would have looked as cool, but it might have made Teddy look a bit more involved than just staring at the side of Abe's head.
I don't blame him though, he was a babe.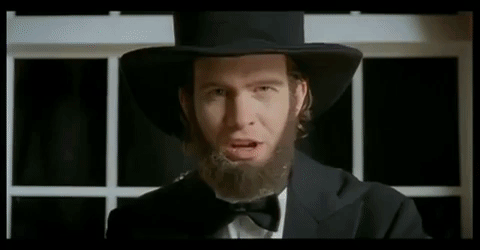 At the memorial is a visitor centre that we'll obviously be visiting (#standard), where we can find out more about how and why Mount Rushmore came to be.
We'll also be walking the Presidential Trail so we can see the monument close up too.
I hope we can get close enough to see Team America's headquarters… America! Fudge Yeah!
We'll be here about two hours or so, then we're heading back the way we drove in about half an hour to another monument that is no less deserving of our time.
This is the Crazy Horse Memorial, which is still under construction.
I say still because it was started in 1947, with no finish line in sight yet. In spite of this, it's already the largest mountain carving in the world.
I don't know if the workmen are like the ones we have in Britain, but that's a long time to be doing anything.
Part of the reason is that it's entirely a non-profit enterprise, and doesn't and has never received state or federal funding. The sculptor who started the project, Korczak Ziolkowski, set up the Crazy Horse Memorial Foundation to co-ordinate the project and with the mission to "protect and preserve the culture, tradition and living heritage of the North American Indians".
There's plenty to do, including going on a bus tour right up to the bottom (of the monument, don't be disrespectful) for the princely sum of $4 apiece. Although there's an admission fee to the site, the fact that the money is reinvested into the project means that it's hard to grumble too much.
I'm hoping that it'll be a nice counterpoint to Mount Rushmore, and that we'll be able to learn a bit more about Native American history.
Fair.
We're spending the night in Rapid City, where we can relax and have a wander, and where these dudes have caught my eye…
No, this isn't a leak from the Jurassic World 2 set. This is Dinosaur Park, and it looks really odd.
Well, sassy John, we're not exactly strangers to odd – I still feel that it's worth pointing out though.
The seven dinosaurs were made in the 1930s to entice tourists coming from Mount Rushmore, so they're clearly still effective if they're attracting Lorna and I.
As well as giving us views of Rapid City:
The dinos here were designed by the same man (Emmet Sullivan) who designed the Christ of the Ozarks statue, aka as the giant Jesus we saw in Eureka Springs way back in June.
We're turning into fans of ol' Emmet, it seems.
Oh.
Make that both Emmets.
-Lewis