Our last day in the Rockies is going to be reasonably chilled, at least compared to previous ones (see here, here and here).
What better way to start it off than a visit to the place that was voted 'Best Breakfast' in Estes Park.
We're heading off to the Big Horn Restaurant to get ourselves fed and set up for the rest of the day. There are a few breakfast dishes that jump out at me, but I'm edging towards the french toast with bacon – let's see if my taste buds are still tingling for it in a years time! Lewis is more of a waffle man.
It looks like a proper little American diner or cafe from a TV show, so I'm looking forward to checking it out.
It's also got a lovely little thrift shop opposite – Elizabeth Guild – so I may drag Lewis in there to have a look around.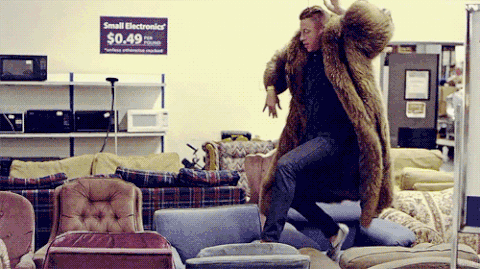 Yes, Lewis, you can get a big fur coat if we find one.
Once we're done there, it's time to check out one of our favourite past times – a local museum all about the area.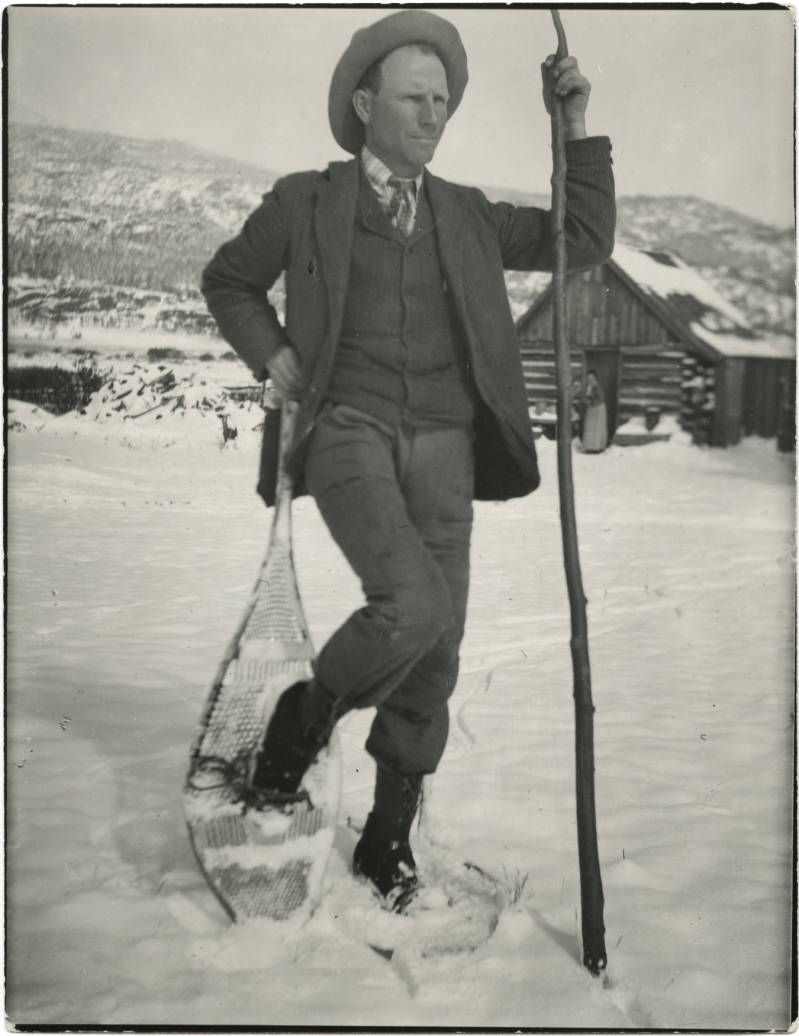 This fine looking fellow is Enos Mills, credited with the creation of the Rocky Mountain National Park. Having spent his formative years working in the Anaconda Copper Mine in Butte, Montana (which we will have visited on July 21st), he moved to Estes Park. After spending years exploring the nature across America, he ran the Longs Peak Inn before beginning work to get Rocky Mountain National Park established.
Basically, without his knowledge and ability to impart that upon business owners and public organisations, the Rockies may never have been classified as a national park following an Act of Congress in January, 1915.
The Enos Mills Cabin Museum and Gallery pays homage to the man who is called the 'Father of Rocky Mountain National Park'. The tours take an hour and are by pre-bookable appointment only. They're about $20 each, but it's a private tour so we'll be able to ask as many of the geeky questions that pop into our heads as we like.
To finish off the day, and our time in the Rockies, we'll be doing one last hike. And it may as well be up a mountain, mightn't it?
Now, technically Lily Mountain isn't in the park itself – it actually comes under the Roosevelt National Forest. However, you can see for absolutely miles into the park and it is marked on the official park map, so it may as well be.
The route itself is around 4 miles or so round trip, which isn't too bad. However, it does go up a mountain, so I'm expecting a fair bit of steepness on the way. It seems that a decent chunk of it will have us scrambling up on all fours, too.
Maybe not the most chilled day after all.
But the views from the top look incredible, and it'll certainly be worth the scraped knees, vertigo and aching thighs the next morning.
And then it's back to base camp for one last night of sleeping under the stars. I wonder if I'll be dreaming about my bed at this point?
– Lorna