As we pass the halfway point for our time at Rocky Mountain, we take a look at our guidebook for the third day and…
…leave the park for the day?
And neither did I, Chris. Then I looked up where we're going and, well.
This is the Indian Peaks Wilderness Area, and it's the only wilderness area we're visiting on the Adventure.
I was going to write the definition of a 'wilderness' here, but it's wordier than I'd like.
Paraphrasing: the gist is that it's an unspoiled area untainted by humans. Certainly a different experience for us.
We'll be starting in the Brainerd Recreation Area, where one of the top search results for that is this fella.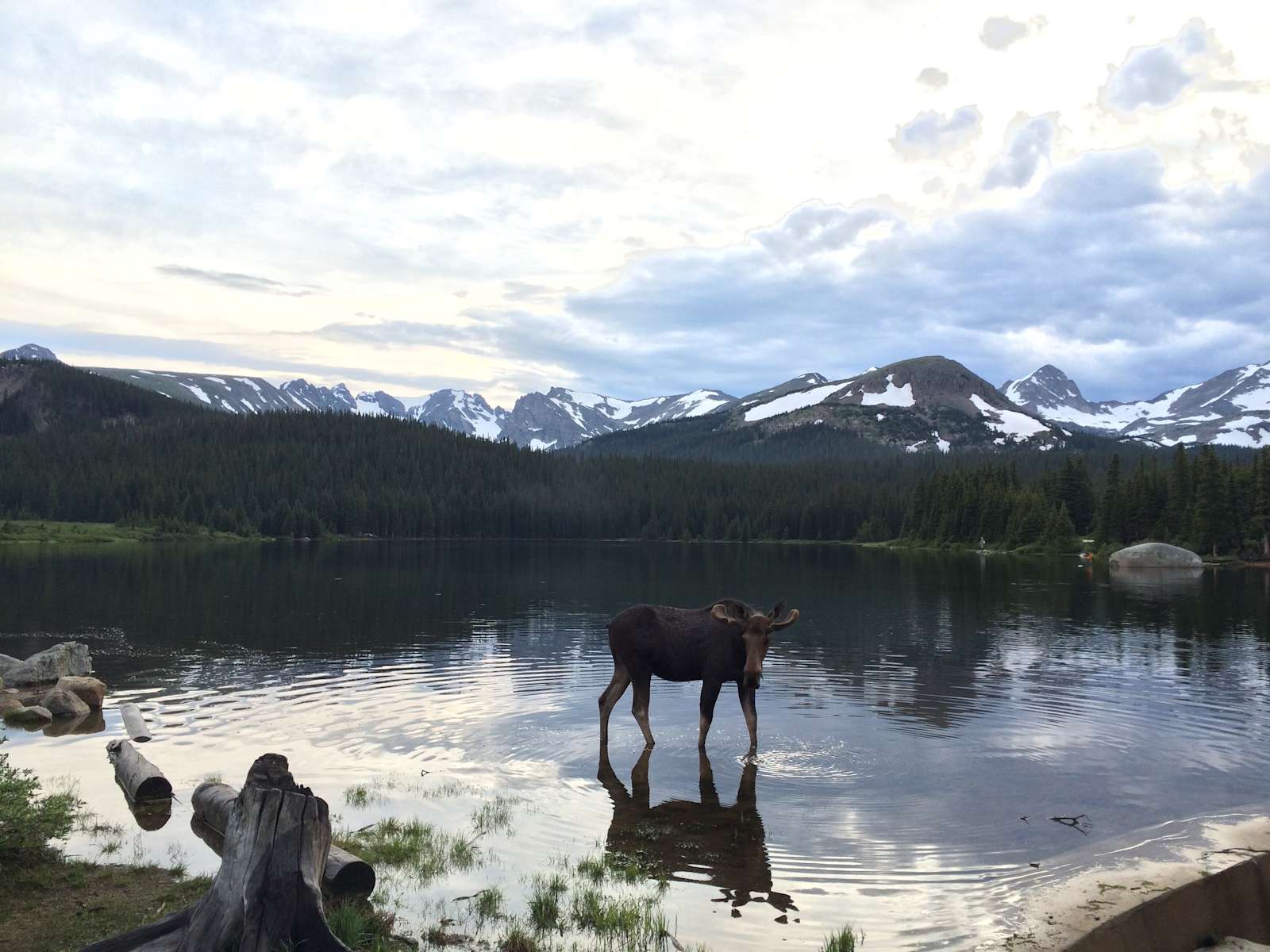 Promising.
It seems like prime moose country (we've highlighted that we're fans before), so the odds of getting some face time with them is pretty high.
Our main destination today is Lake Isabelle, and we'll be doing a spot of hiking to get to it.
It's safe to say that she's a looker. We've got to work to get there though – it's a 4.4 mile hike, with plenty of trails splitting off from it.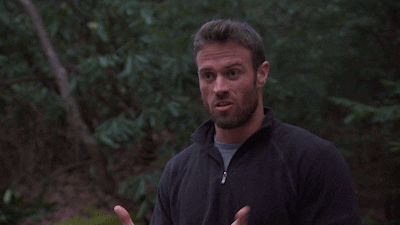 We've got options.
Depending on what people recommend, we may have our eyes caught by the detours, or just plough on through.
I think being a bit more isolated (comparatively, I imagine other people will have the same idea) will mean that we won't feel as rushed or target-driven. Maybe it is the journey that's important after all…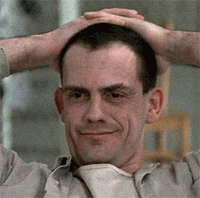 Anyway, we can really take our time here today though – it's about an hour back to camp, but we can take in a little detour on the way…
This is Nederland.
No, not that one.
Nederland looks like a really interesting little town, with interestingly named festivals like Frozen Dead Guy Days (just click the link, it's safe – honest) and Nedfest. Sadly, there's nothing going on when we're there, but there's a few things Ned can show us.
Stupid sexy Flanders.
What's caught my eye, apart from Ned's shapely buns and the fact that Lisa needs braces, is the Carousel of Happiness.
Sitting on an armchair and having a chinwag with this dude seems like a good time, frankly.
One local man (Scott Harrison) spent 26 years carving the 35 rideable animals on the carousel, and there's over 50 in total. That's pretty impressive, even before you consider that he'd never carved before.
Then the town raised the money to house the carousel. It's a genuine story of community spirit, and well worth our time and our dollars to ride it.
And then we'll be heading back to camp, with a restful evening ahead.
Already quite looking forward to taking it easy…
-Lewis