The temperatures for these last couple of weeks seem to have been decidedly cooler than the previous leg of the adventure. But that doesn't mean it's been any less exciting.
So, if you've missed it, here's what weeks' 13 and 14 are shaping up like…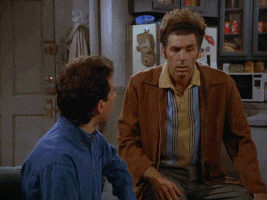 July 24th takes us back into Yellowstone National Park, where we'll spend our day hiking to waterfalls and our evening horseback riding and enjoying a good, old-fashioned cowboy cookout.
The next day will be an early start to spot some early wolves, early bison, and early bears. But, hopefully some early otters too. Hopefully.
Our last day in Yellowstone is our most strenuous yet – taking us up a mountain. Let's see how we get on there, shall we?
From one National Park to another – July 27th sees us off to Grand Teton. It'll be an early start in the hopes of finding a spot at Jenny Lake Campground before we get our hiking boots on to have a look around.
The park may well kill us on July 28th, but the views of Inspiration Point and Lake Solitude may just be worth the risk.
And our last morning in Grand Teton will have us packing up and heading to Jackson to see the National Museum of Wildlife Art.
We finally get a bit of a rest on July 30th, spending the day soothing our aches and pains in the natural warm waters of Lava Hot Springs (but we may look for a rush of adrenaline by tubing the nearby rapids, too).
And then it's on to Salt Lake City to get ourselves educated on the history of the start of The Church of Jesus Christ of Latter-day Saints. Plus, a nod to one of our favourite musicals, of course.
But we won't be out of the National Parks for too long, as we'll be hitting up Arches as we get into August, where we'll be wandering around to view The Windows and Delicate Arch.
And we'll end our Arches Adventure on August 2nd by trying our hand at exploring the Fiery Furnace – hopefully we make it out!
We're revisiting an old friend on August 3rd – New Mexico. But this time, it's Albuquerque's turn, and we'll be visiting a couple of museums while we're there.
And our second day of Albuquerque will pay homage to Breaking Bad with an RV tour of the city and key filming sites.
August 5th will be a real test of our nerve – unless we decide to get the train up Pikes Peak rather than driving.
And we end this fortnight in a similar way to how we started it – with our first day in the Rocky Mountains National Park.
So a fairly busy couple of weeks, but no change there really! In our usual fashion, let's check out what it all looks like in numbers…
Distance travelled by car so far: 13,738 miles (up 1,810 miles from Weeks 11-12)
Cost (inc. flights, accomm., food, car hire, tickets, tours, etc.): $23,490.34 (up $1,731 from $21,759.34) 
Total states crossed: 24 (plus D.C. – up 3 from Weeks 11-12) 
Total National Parks visited: 18 (up 3 from Weeks 11-12)
Theme parks visited: 11 (same as Weeks 11-12)
Number of times Lewis refers to himself as 'the danger' in Albuquerque: 12
Number of complaints Lorna has about camping: 132
Number of scuffed knees in the Fiery Furnace: 4 between us
Number of hours spent in the Lava Hot Springs: 0.25
Number of hours spent moaning about the water being too hot at Lava Hot Springs: 12.75
The next couple of weeks are going to be a little bit crazy for us (the wedding is rolling around very quickly!) so we may have to miss the next couple of roundups.
But never fear, the daily posts will still be continuing to make sure you click follow in the menu bar to keep up to date with where we'll be on each day!
– Lorna